Thanks for stopping by! Here's a little bit about us.
What we are:  Inspired Madness is a small but mighty company based in Bozeman, MT. We own and operate Feed Cafe and Steep Mountain Tea House – providing great food and tea to the the wonderful people who live in and visit the Gallatin Valley and now shipping tea Nation wide via Steep Mountain Tea .
What we believe in:  Inspired Madness strives to feed our community well with an emphasis on quality and sustainability of products and service. We value honesty, hard work and hustle with a sweetheart policy that emphasizes kindness above all. We believe in collaboration, creativity and diversity. We aim to make a difference in peoples' lives through both the products we create and the workplaces where they are made. Our business reflects the unique humans who make it, and our community in the Gallatin Valley.
Who we are:  Inspired Madness was founded by Serena Rundberg. She now owns and operates Inspired Madness in partnership with co-owner Nick Garbiel.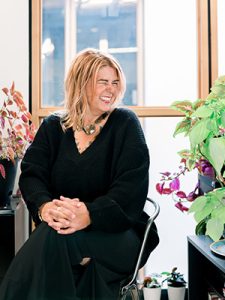 Serena is both the inspiration and the madness in Inspired Madness. She is our fearless leader and CEO. She began her career in the restaurant business when she opened the Nova Cafe over a decade ago and has been scheming and creating ever since. Everything we do today started with Serena saying "What if…."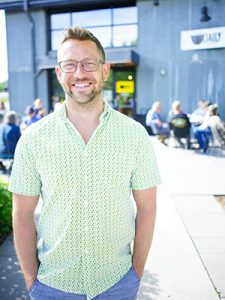 Nick is our Chief Operations Officer. He makes all the dollars and cents make sense, and keeps everything (and we do mean everything) running smoothly.